Affordable and Safe Cars for First-Time Drivers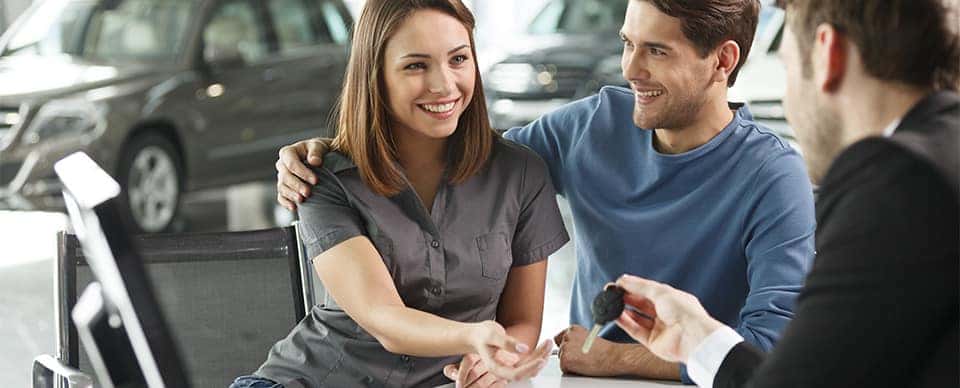 Affordable and Safe Cars for First-Time Drivers
First-time drivers often look for a car that has a strong build, is equipped with a good range of safety features, and most importantly, fits their budget. While getting a car that fits your lifestyle and preferences is important, practicality, safety, and economy are a tad more important. So, keeping these tips in mind, here are a few great options for a first-time driver.
Hyundai Elantra
The Hyundai Elantra might not be the vehicle that comes to mind immediately for first-time car buyers, but considering its excellent fuel economy spacious interior, and sharp looks, this compact sedan is a worthwhile option. It has a variety of engine choices, including a 2.0-liter four-cylinder engine paired to either a manual or automatic transmission, which can be found on the base models. All versions of the Elantra are known for their secure and safe ride.
Safety features that are standard include:
Rearview camera

Driver's blind-spot monitor

Tire-pressure monitor

Vehicle stability management
Hyundai Tucson
This compact SUV with prices starting around $22,000 is known for its reliability. When it comes to crash tests, it has earned top ratings by the Insurance Institute for Highway Safety (IIHS) and also the National Highway Traffic Safety Administration (NHTSA).
Safety features include:
Electronic stability control and traction control: for better on-road handling

Electronic brake assist: for sudden or unplanned braking together with pedestrian detection braking system to avoid collisions with individuals

Lane keep assist: to assist in maintaining your lane

Lane departure warning: to indicate that the car is changing lanes (in case the driver is inattentive to the road ahead)
The Hyundai Tuscon was also named the best car for first-time drivers by the U.S. News and World Reports. It was also a finalist as one of the most affordable and cost effective cars in its segment.
Volkswagen Golf
The Golf is a compact hatchback and is one of VW's most popular vehicles. Its excellent handling and spacious interior make it a great car for a first-time driver. With gas, diesel and electric variants, you can choose whichever suits your taste. This high-powered car is fun but is also easy to drive. Safety ratings include a five-star rating by the NHTSA and a good rating by the IIHS, too. Safety features include:
Blind-spot monitoring

Rear cross traffic alert

Forward collision warning

Auto emergency braking with pedestrian detection

Automatic high beams

Front and rear parking sensors

Lane-keep assist and lane departure warning

Adaptive cruise control
Prices start at just under $22,000. VW also offers a six-year/72,000 mile bumper-to-bumper warranty which is much better than any of the Golf's competitors.
Choose a car that's safe, affordable and one that you're comfortable with. Don't be afraid to test drive several vehicles before making your purchase.