New Features and Systems of the 2019 Volkswagen Atlas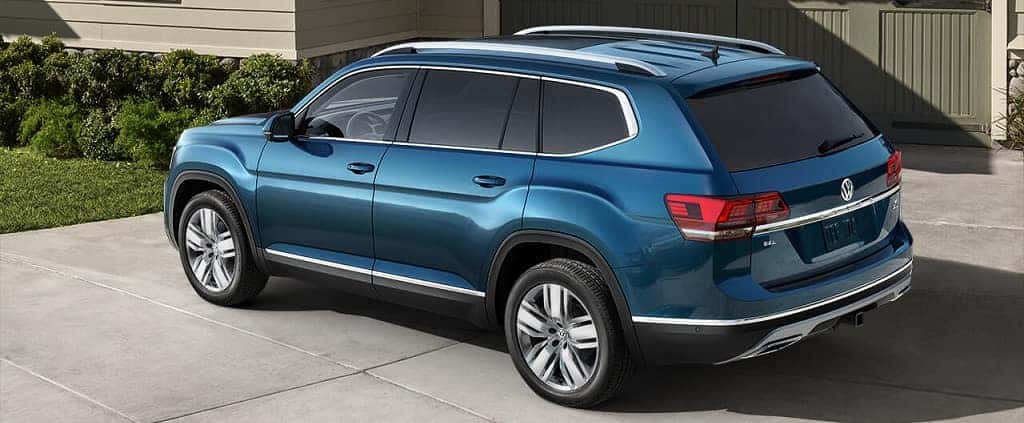 Founded as the Gesellschaft zur Vorbereitung des Deutschen Volkswagens mbH in 1937, Volkswagen is Europe's number one car maker today. The company was renamed as Volkswagenwerk GmbH in 1938. Since then, there was no looking back for the company, and they have spread their wings all over the globe. The brand is trusted and loved by all car enthusiasts and is renowned for making some of the best and safest cars in the world.
The 2019 Volkswagen Atlas
Have you been looking for an SUV that would fit your family comfortably? Well, Volkswagen has your answer — the 2019 Volkswagen Atlas. This is a spacious and modern family SUV with plenty of space and a lot of technological updates while providing you with a very smooth and comfortable ride. Available in eight unique colors including Fortana Red, Deep Black Pearl, Pure White and Terra Brown Metallic, the car comes with an excellent 6-year/72,000 mile warranty.
Features of the 2019 Volkswagen Atlas
The new 2019 Volkswagen Atlas is fun to ride and comes with enough legroom and headroom to accommodate six people and the driver with ease. In addition, it features a panoramic sunroof that spans all three seat rows.
Given its size, the Volkswagen Atlas needed some big wheels and, the 2019 model includes 20-inch triple five-spoke alloy wheels that look magnificent. The car has massive rear doors and real leather upholstery. It also has hands-free power liftgate which comes in handy when you are in a hurry or your hands are full and you cannot open the hatch.
If you fold down the second and third rows, the 2019 Atlas provides you with 96.8 cubic feet of cargo space so that you can haul whatever you need to. It also has a multifunctional steering wheel and 17 cup holders as well as diamond-pattern design cloth seating surfaces.
And that's not all. The 2019 VW Atlas can store up to four driver profiles and it can remember each driver's personalization preferences. It also has a touchscreen display and an available premium Fender audio system. All trims of the 2019 Atlas have USB ports for your convenience, too.
Performance
The 2019 VW Atlas has balanced handling and is designed to give you a comfortable ride. It is available with either a 3.6-liter V6 engine that makes 276 hp and a 2.0-liter Turbo-4 with that makes 235 hp. The car has a three-spoke steering wheel that imparts a sporty feel. The suspension of the car is firm but not stiff and the car can handle curvy roads with ease. It has eight inches of ground clearance and different driving modes for various weather and terrain.
These are some interesting new features of the 2019 Volkswagen Atlas.