What are Hyundai and Xevo Planning to Bring to Vehicles?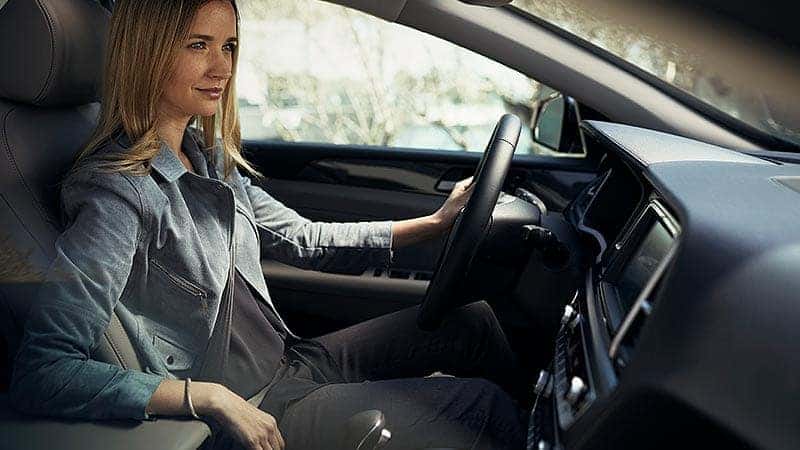 Technology is evolving in the automobile industry with innovative and unique solutions. Automakers like Hyundai are keeping up with the latest tech to make their vehicles the flag bearers of cutting-edge features. So, imagine a situation when you go out for a cup of coffee and you don't need to shuffle cash or cards. Rather, you can simply pay with your car. That's what Hyundai is planning to do to the automobile market. The company has partnered with Xevo, a leading software supplier, to make it happen. Together, they are planning to implement in-car purchase for food, fuel and parking charges. Here's everything you need to know about this update.
How Does this Technology Work?
The new in-car purchase wallet will work using Hyundai's Blue Link® infotainment system. It will allow drivers to place their orders from the display screen of this connected-car system. The navigation system of your car will automatically show the routes to nearby locations where you can pick up food or coffee. The concept has been named as Hyundai Digital Wallet Payment and it is similar to Android Pay or Apple Pay in terms of making cashless digital payments.
The Brands Connected to this System
As a secure platform, Hyundai Wallet will safely store your payment information to facilitate fast transactions. Customers can easily make payments at participating locations and brands. For example, you can pay for your gasoline at Texaco and Chevron fuel stations. Similarly, you can order and pay at Applebee's To Go and park your car with ParkWhiz. Each of these partners will bring along their capabilities and infrastructural strengths to align with this technology.
How the Technology will be Made Available
To provide this path-breaking technology in new-age vehicles, the existing app can be used for displaying information on the head unit. Another option is to launch this app as a part of the vehicle's infotainment system. The company is contemplating it both ways. In fact, Hyundai is looking to move the platform from the stage of conceptualization to a pilot program. These services are initially limited to routing a driver to find and pay for fuel, parking and coffee on the go. In the future, they can be expanded to pre-orders at restaurants, curbside pickup, EV charging and reservations at restaurants.
Why Does Hyundai Rely on Xevo?
As a leading global software developer, Xevo excels in managing data-driven user experiences. Xevo Market is a commerce platform connecting the merchant to the car driver with the help of the car's infotainment screen. It was launched in 2017, and is installed on millions of cars globally. The company leverages machine learning, data analytics and artificial intelligence to build, test and implement new AI solutions.
Recent Update
Hyundai is looking to invest more time and resources for over-the-air updates for implementation of this technology. The company has partnered with Verisk for collection of driving data from owners who give their consent to it. This data can be used for checking the driving score by owners. Insurers can leverage these scores for determining proper insurance programs.