What Is the New Volkswagen Arteon?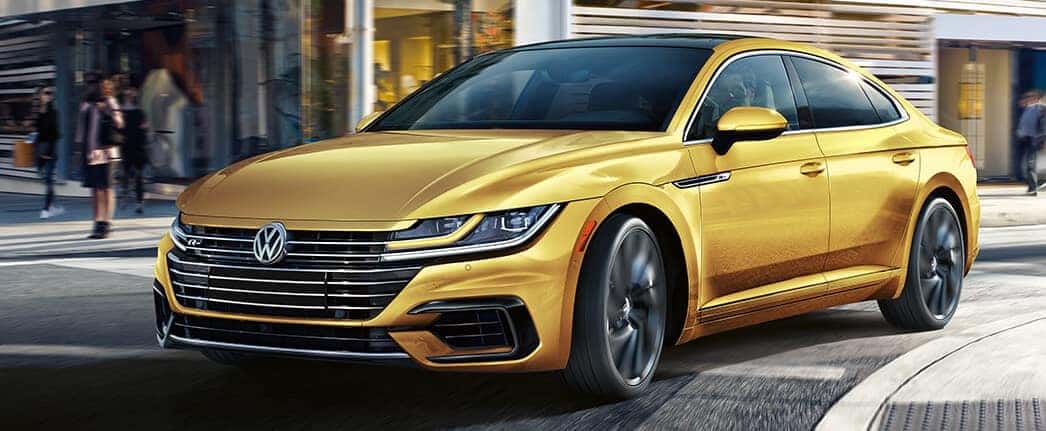 With the launch of the Arteon, Volkswagen aims to elevate its reliable brand image to greater heights. Its extravagant styling and distinctive presence make heads turn and forces established competitors to consider the VW Arteon as stiff competition. This large sedan can comfortably seat five adults, has ample legroom, is gentle to handle and assures a smooth ride.
In addition to the VW Arteon being a usefully practical set of wheels, it features an extensively equipped spacious interior. Highlighted here are the features that make this model stand out:
Striking Visual Appeal
Its elongated contours, frameless side windows and sleek bodyline reflect classy perfection. Every detail has been carefully incorporated to make the overall design even more stunning. The VW Arteon is fitted with LED headlights and taillights which not only illuminate your drive but are also efficient and long-lasting. Making the exterior even more impressive are the tinted side and rear windows which also enhance your privacy while seated indoors.
The premium interior feel is attributed to the use of contemporary upholsteries and other conveniences for added comfort. What contributes towards this luxurious sedan's brilliant performance is its downward-sloping roofline which seamlessly merges with the outer framework.
Easy to Open Trunk
You don't have to use your hands to open the trunk of the VW Arteon! As long as you have your car keys in your pocket, the rear bumper has a provision under it which you can kick with your foot. This feature lets you open the trunk hands-free.
Hi-Tech Features
The ambient lighting for the interior allows you to set the right mood by changing the color of the light. There is even a provision to heat the seats for ultimate comfort on chilly days. Since there are three different settings available for this purpose, it is easier to arrive at the most comfortable setting as per your individual preference.
In addition, the driver's seat can be adjusted electrically in six different ways. What is most appealing is the necessary lumbar support these seats provide. Even the steering wheel is heated for adequate warmth as you take control of it to navigate the vehicle. You can regulate your music and other settings too, using the controls provided on your steering wheel.
Panoramic Sunroof
Being able to open your roof to take in the panoramic view is an absolute treat. Driving with some natural light shining down on you is one of the best feelings. This feature allows you to enjoy the best of all things we so often take for granted. These include fresh air, clear skies and the raw beauty of Mother Nature.
Advanced Connectivity
Staying connected while on the move is such a bonus that you can enjoy while seated in the VW Arteon. The latest navigation and communication technology is at your fingertips in this model. During each drive you get notifications and assistance to make every journey a smooth one.
Experience the sheer delight of traveling in the VW Arteon by test driving one now.