Which Volkswagen Car-Net® Package is Right for You?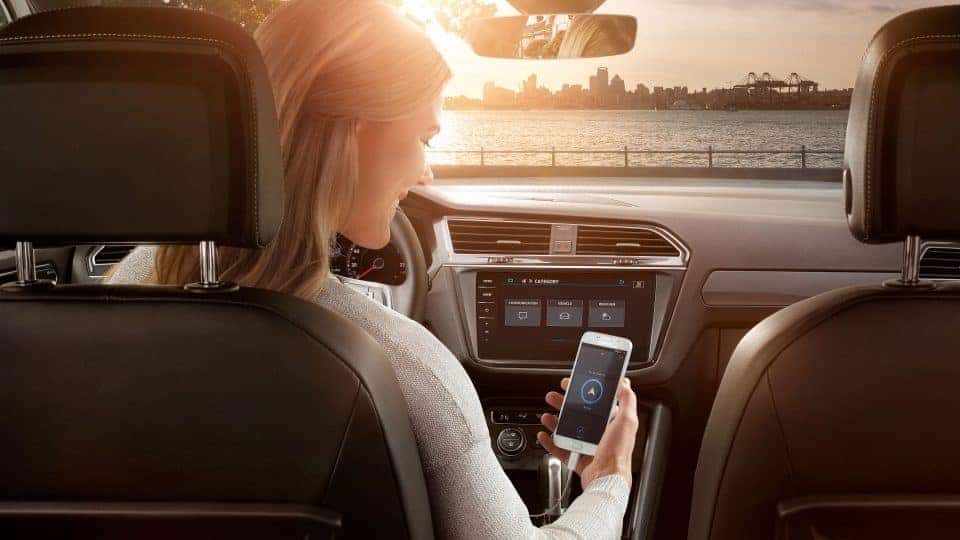 With the demise of car radio, infotainment systems have taken the center-place on the dashboard of modern automobiles. This system gives you access to local radio stations along with a wide array of features including Bluetooth® wireless technology, built-in navigation, vehicle settings and weather information. Taking it further, Volkswagen has introduced a smart Car-Net® package in the higher trim levels. It keeps you connected to your car and emergency services. It also gives owners a new set of tools to ensure greater connectivity on the go. Here's everything that you need to know about Car-Net® packages available with your Volkswagen.
Guide & Inform
This package offers a variety of features to keep you informed while driving. It provides valuable information related to things that you must know when hitting the road. Using satellite navigation, it provides accurate and real-time traffic updates and directions. These updates will notify you about any type of congestion on the roads to help you plan your routes effectively. If you want access to more information, you can avail of SiriusXM® radio subscriptions. It provides information related to traffic reports, weather updates, movie listings and sports scores as well. When running low on gas, it also helps to find the nearest gas station and lets you compare fuel prices in advance.
App-Connect
Using this package, you will get access to many useful apps directly from your car's dashboard. It allows connection with apps for music, messaging, podcasts and maps. You can connect your phone using Android Auto™ & Apple CarPlay™ to access these apps on your touchscreen. All your favorite apps will be available at your fingertips with this package. It also lets you make phone calls from your dashboard by accessing your contacts. It works with the command of your voice to make many things happen.
Security & Service
When you need access to safety features and information related to your car, you can opt for the Volkswagen Car-Net® Security & Service package. It helps you keep track of your last parking spot that you used. You can check if the doors are locked properly after parking the vehicle. Also, it allows you to call for help during emergencies. You can ask for a detailed vehicle health report to check the diagnostics of the car and schedule an appointment with the mechanic if necessary. With this package, you'll always stay connected to your vehicle even if you are far from it.
e-Remote
The Car-Net® e-Remote feature is designed to provide access to the primary functions of Volkswagen hybrid or electric vehicles. You can directly use the app from your smartphone or computer. It provides a variety of services like checking the battery's current charging status, departure time to optimize your car's charging, air-conditioning service to maintain ideal temperature in the car, vehicle status to get complete information about your vehicle and many other services. To use this package, you need a smartphone with internet access and the Car-Net® app installed on it.
Depending on your specific needs and driving style, you can choose the right Car-Net® package for your Volkswagen.